Art Taipei by Yorozu gallery
 21. 10. 2022 – 24. 10. 2022

The works are sold online.
Feel free to ask me through contact page if you have any questions.
60 x 80cm   oil on canvas  2022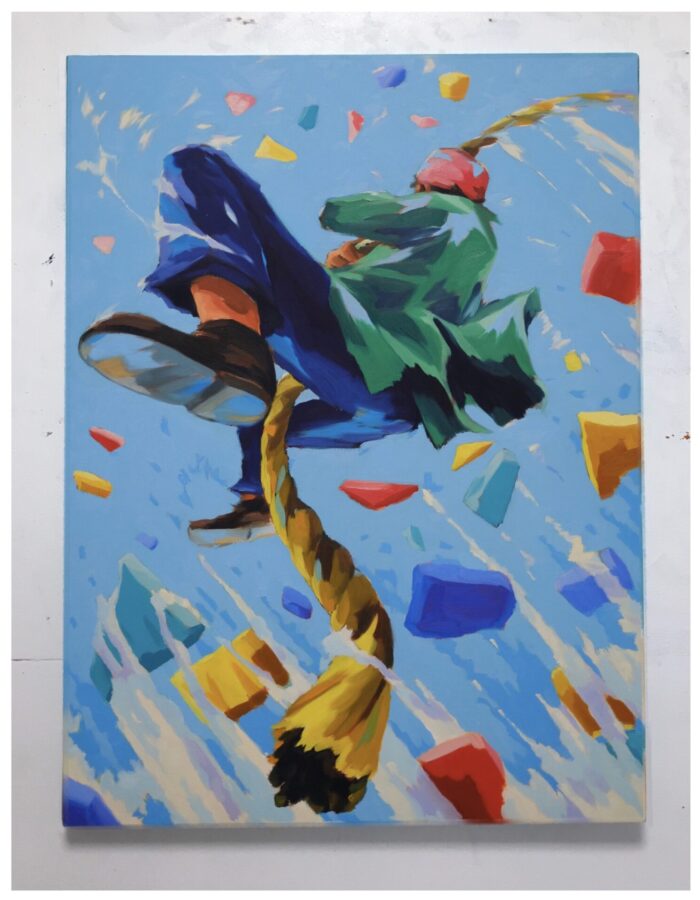 I was born in 1981 in the Japanese prefecture of Aichi. My graduation from Aichi University of Fine Arts in Oil Painting was followed by five years of artistic work in and around Aichi. In 2010, I finally moved to Germany. During this and last year I exhibited in Cologne, Frankfurt and Tokyo. Since my time at the university, I deal in my work with people and panoramas, whereby I do not use photo slides, but only give impressions from my fantasy world shape. Despite all the load and weakness that my characters may feel, they also reveal the indomitable will of every human being to make their way into the future.